| | |
| --- | --- |
| | Home |




The Hotel
1000 Main Street
Anytown, USA 21212
199-555-1234 local
800-555-1234 tollfree
199-555-4321 fax

Send Us

E-mail

© Copyright 2011
The Hotel
powered by Website2Go.com
All Rights Reserved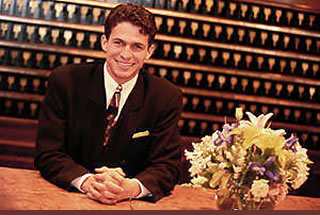 Welcome to the Hotel



The Hotel is of one the most well-known properties in the area. No wonder, it's the finest accommodations and amenities you can find in the historic district, close to everywhere you want to be for business or pleasure.

For more than 75 years, The Hotel name has been synonymous with excellence in hospitality. Our visitors come from around the world, and we make them feel right at home. For a family vacation or business trip, weekend getaway or a stop along the way, The Hotel offers you the luxurious, comfortable room you're looking for at a price you want. Every guest enjoys a coffee maker, AM/FM alarm clock and weekday newspapers at no additional cost.







Adjacent to the historic district, The Hotel is set in an expansive, Antebellum mansion that figure prominently in the city's skyline. A gleaming New South-style interior is refined and not overbearing. Contemporary rooms in mauve, burgundy, and tan combine Southern style with all the expected amenities. Rooms with modem hookups are available. Right on-site, Tony's restaurant serves steaks, chops, chicken, and seafood.

In Downtown, Old Town, and vicinity, rates $100-$150/night.